Pre-finished tongue and groove panels.
Ready Pine is the fast and convenient way to install your pre-finished tongue and groove pine for ceilings and walls.
Pre-finished panels
Our superior fit end-matched panels come pre-finished and sealed on the back to prevent warping.
No more messes
Choose from variety of factory applied stains and say goodbye to drips, runs and odours.
Easy installation
Just install and you're done. It's fast and easy with less waste for faster project completion time.
Just install and ... you're done.
Skip the staining! Ready Pine is available in a variety of colours, and is sealed in a low sheen topcoat to prevent cupping and warping. Forget the brushes, tape, and paint odours - when you're finished installation, your project is complete!
View Product
Request Sample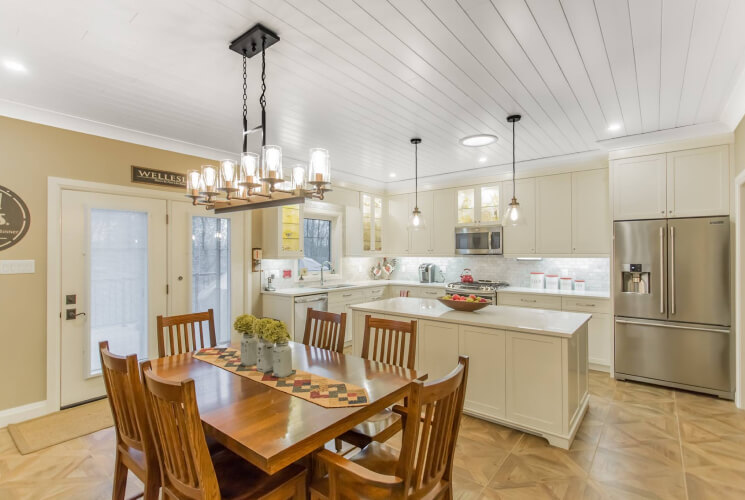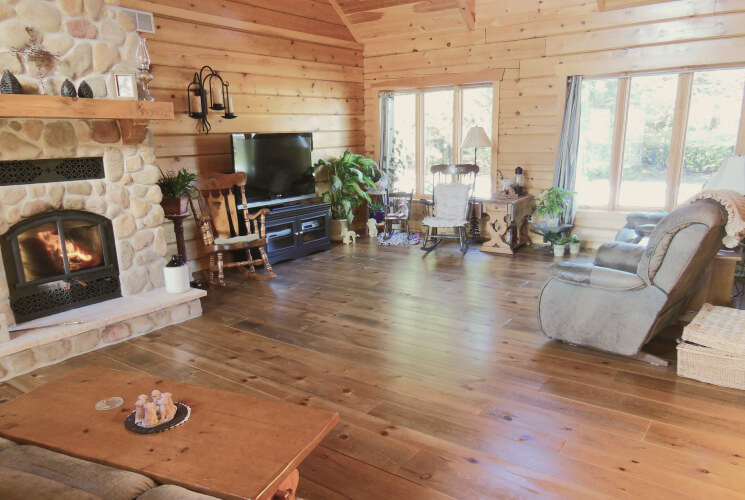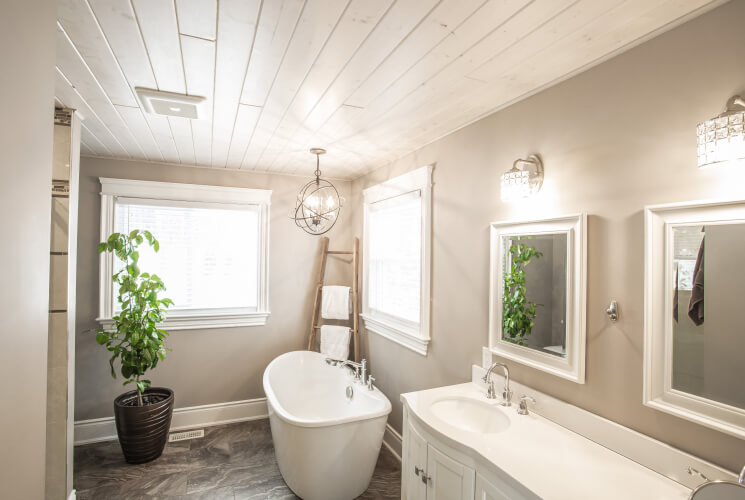 "We used Ready Pine Pickled Pine on our vaulted ceiling. The product went together great. Very little waste and it looks awesome! Don't know why anyone would use anything else. Thanks."
Dave and Lee Anne B.
Novar, Ontario
"We used Ready Pine to do the walls and ceiling in our cottage bathroom. Very easy to install with almost no waste. It gives it a great comfortable feel. We loved it so much, we are doing our kitchen, dining room, and living room this year!"
Brett H.
Skootamatta Lake, Ontario
"Easy to install, and fast! Looks spectacular in our cottage's Great Room! Best design decision we've made."
Catherine B.
Fenelon Falls, Ontario